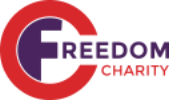 Our school visits, and whole school assemblies, are acknowledged as being vital in raising awareness of and combatting dishonour abuse (DiA), including Forced Marriage, FGM and Virginity Testing.
In addition to the presentations and lessons to pupils, Freedom can also deliver training to teachers and keyworkers around how to spot the danger signs of DiA, how to offer support to students, and how to signpost further help.
To date, Freedom Charity has worked with over 160 schools in the UK,
delivering lessons, providing workshops, contributing to assemblies, and distributing our books which have been rated 'Outstanding' by Ofsted.
Freedom's innovative and expert presentations, underpinned by our PSHE accredited lesson plans provide students across all Key Stages with the knowledge to engage with, and discuss, complex human rights issues.
We also work with community groups and universities to deliver presentations about our work. You can view our presentation to the Oxford Union here
Contact Us
Please support Freedom by purchasing our books or a red triangle badge. All profits go towards helping support our cause.
What your donation can provide
£10
could help us raise awareness in schools and prevent FGM
£30
could provide a counselling session for a victim of abuse
£150
could provide a new identity for a victim fleeing abuse
£500
could provide support for a girl fleeing abuse for a month.