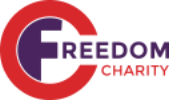 But it's not Fair 3rd Edition
A Milestone Moment: Aneeta Prem's Third Edition Book Launch at the Old Bailey Hosted by Sheriff Andrew Marsden
A Night of Remarkable Narratives 
In an evening steeped in courage and commitment,  a survivor of Forced Marriage and Dishonour Abuse took to the podium. Her harrowing tale struck a chord with every listener. Adding to the intensity were the profoundly moving speeches by school children, beneficiaries of the monumental work the book has already achieved.
Sheriff Andrew Marsden's Unforgettable Words 
Sheriff Andrew Marsden punctuated the evening with his resolute stance on the necessity of criminalising Forced Marriage and tackling Dishonour Abuse. His endorsement fortifies the imperative for educational intervention.
"But It's Not Fair" – The UK's Sole Educational Resource on Forced Marriage 
An unparalleled educational tool, "But It's Not Fair" is the only book of its kind available to schools across the UK. It addresses Forced Marriage and Dishonour Abuse in a way that resonates with young readers while educating front-line professionals. Accredited by the PSHE Association and rated 'Outstanding' by OFSTED, this book is more than a literary work; it's a life-saving resource. Over 70,000 copies have found their way into young hands across the nation.
Aneeta Prem MBE author of But its anot Fair and founder of Freedom charity spoke about the work of the charity and the work needed to be done.
A  Call to Action for Everyone 
Targeting both young men and young women, the book aims to dismantle stereotypes and prejudices that perpetuate Forced Marriage and Dishonour Abuse. It serves as a clarion call for societal change.
Funding Freedom Charity's Noble Mission
The book is also a revenue stream for Freedom Charity, with all profits funnelled back into its vital campaigns. The latest edition goes beyond Forced Marriage, shedding light on virginity testing and hymenoplasty while applauding the age of consent being raised to 18.
The Future Starts Here 
The launch serves as a watershed moment for Freedom Charity and me, Aneeta Prem. We are resolute in our mission to relegate Forced Marriage and Dishonour Abuse to history books, rather than current affairs.