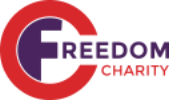 FGM conviction
Historic Conviction in UK's Female Genital Mutilation Case: What It Means for the Fight Against FGM
A breakdown of the recent conviction of Amina Noor for aiding in Female Genital Mutilation (FGM) in the UK. A closer look at what this means for the fight against FGM, both nationally and internationally.
---
Introduction
In a landmark ruling, Amina Noor, aged 39, has been found guilty at the Old Bailey of assisting in the Female Genital Mutilation (FGM) of a three-year-old British girl during a trip to Kenya in 2006. This is the first conviction of its kind in England and Wales.
---
Key Points of the Case
First Conviction for FGM Offences Committed Abroad: The case is a significant milestone, marking the first time a person in England and Wales has been convicted for aiding in FGM that took place abroad.
Medical Evidence: Medical experts provided critical evidence that the young victim had suffered severe genital mutilation, refuting Noor's claim that the girl had undergone a minor 'procedure'.
---
The Legal Framework: Female Genital Mutilation Act 2003
The conviction carries a maximum sentence of 14 years under the Female Genital Mutilation Act of 2003. This act makes it illegal to practice FGM in the UK or to aid and abet the carrying out of FGM abroad.
"It's not just about the prosecution but also about prevention. Today's conviction is a warning to anyone who thinks they can evade the law by committing FGM offences abroad. It also underscores the imperative need for proactive education to eradicate this abhorrent practice once and for all," states Aneeta Prem, Founder of Freedom Charity.
---
The Role of Education and Awareness
Organisations like Freedom Charity have been at the forefront of educating communities and providing resources to combat FGM. Education is a powerful tool, and when used effectively, can change deeply ingrained cultural beliefs and practices.
---
What This Case Means for the Future
This conviction not only serves as a deterrent but also provides a glimmer of hope for victims and those at risk. It amplifies the message that no form of FGM will be tolerated, whether committed within the UK or abroad.
---
Conclusion
The conviction of Amina Noor is a pivotal step forward in the fight against Female Genital Mutilation. However, it also serves as a stark reminder that more needs to be done. The collective efforts of legal systems, charities, and communities must continue to evolve to ensure the safety of vulnerable individuals.
---
Tags: #AminaNoor #FGM #FemaleGenitalMutilation #UKLaw #OldBailey #FreedomCharity #HumanRights #AneetaPrem