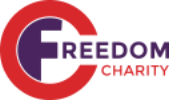 Your voices heard! Invitation for schools to participate in research about preventing forced and coerced marriage
May 2023
Freedom Charity is pleased to announce a new call for schools to participate in an exciting new research project. The research is part of a partnership with IOE, UCL's Faculty of Education and Society that aims to learn from students and teachers about what can be done to help strengthen policy and practice on responding to forced and coerced marriage. Despite the important role of education and educational professionals in responding to forced and coerced marriage, there is little available evidence on this topic. The research will answer questions including:
What do young people know and think about forced and coerced marriage?
What are schools already doing to protect their students from forced and coerced marriage?
What are teachers' perspectives on best practice for responding to forced and coerced marriage?
What more can the government and charity-sector organisations do to support schools?
The research is commencing in Summer 2023, and we are pleased to announce an invitation for schools to take part. We are inviting schools that are passionate about promoting healthy relationships for their students, or that have concerns about a risk of forced and coerced marriage among their students. There are several benefits for participation for schools, which include:
Students in research discussion groups will have safe space to discuss issues they care about. We can cover topics they consider to be important that aren't normally spoken about in school or at home.
Students will gain life skill experience during research activities. For example, students will be supported to design and carry out their own mini research projects.
Teachers can gain additional support from Freedom Charity, including access to forced marriage PSHE and other teaching materials (for example books published by Freedom Charity).
Teachers can share their expertise and learning from responding to forced marriage to improve understandings of the opportunities and challenges schools face.
I will work with Freedom Charity to disseminate research findings to inform future forced marriage policy and practice for schools.
If you are interested and want to learn more please contact Freedom Charity by emailing hello@freedomcharity.org.uk , or contact the lead researcher at lottie.howard-merrill.09@ucl.ac.uk. We can answer your questions via email or meet in person or online to discuss the research in more depth.
About the researcher
The research is being led by UCL PhD Student Lottie Howard-Merrill. Lottie is an experienced researcher, passionate about using evidence to support young people to have happy and healthy relationships at school and beyond. She is funded by the ESRC through the UBEL Doctoral Training Programme, awarded to top-ranked applicants across the Social Sciences. The research has ethical clearance from the IOE Research Ethics Committee (ref: Z6364106/2023/03/27 social research) and Lottie has DBS Enhanced Clearance. The research is supervised by Professor Jenny Parkes.