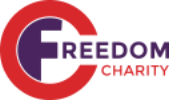 Important Update: Unfortunately the Vagina Museum has received notice to vacate their premises by the end of this week (01/02/23)  and will therefore be unable to accommodate our Freedom Charity launch event on Monday 6th February. So it is with a heavy heart that we have to announce that our event at the Vagina Museum is postponed until further notice.
However, all the good work will not go to waste and we shall still be marking the 6th Feb by launching the online exhibition as planned which will run until 20th March.
We are contacting all guests, contributors and supporters to let them know the situation and planning to reschedule the physical event to coincide with International Women's Day at the start of March with the date and location TBC.
This is a shock to us all, and we wish the Vagina Museum team all the best in finding a new home – please give them a follow and support the great work they do.
More information on the online exhibition and rescheduled physical event to be announced on our website and socials in due course.
---
Freedom Charity are excited to be hosting our forthcoming event on the 6th February at the Vagina Museum. Marking the International Day of Zero Tolerance for Female Genital Mutilation this promises to be a fun and educational evening. Beginning with speeches from Kate Nash, and our founder and CEO Aneeta Prem MBE, and afterwards from students from the City of London Academy, Shoreditch Park.  Following the speeches, we will enjoy music, arts and conversation related to FGM day 2023 and dishonour abuse (DiA). From the world of arts, we will be welcoming Lena Dunham, Charlotte Colbert, Emma Breschi, Tanya Reynolds, Athena Paginton and Rene Matic.
Our Keynote Speakers
Kate Nash is a Brit award winning musician and feminist activist who speaks openly about womens' and girls' rights. She says "Every woman and girl deserves the right to a life free of violence and full of freedoms". Additionally, she notes "Through art we encourage people to celebrate their own personal freedoms with hopes that this encourages more empathy and awareness for those whose freedoms are taken away".
Aneeta Prem regularly features on TV and in the press for her commentary on DiA coupled with womens' rights. She is rightly proud of the work that Freedom has achieved. She says "FGM is an attrocity that affects 200 million females globally are we campaign to eradicate it in a generation. It unquestionably violates their human rights and hence deprives them of their freedom to be women".
Schools Resources
At FGM day 2023 we will be launching new resources for schools to go alongside our PSHE accredited lesson plans. These will undoubtedly help schools teach more young people about the dangers of FGM.
The Red Triangle Campaign
Our Red Triangle Campaign encourages people to open discussions around Forced Marriage, Female Genital Mutilation (FGM) and other forms of DiA by wearing our Red Triangle badge. Please visit the Freedom shop to buy your badge and our other products.